Post-operative becomes comfortable !
Our high-tech fabric offers great freedom of movement thanks to its multidimensional elasticity, it adapts to the curves of the body and follows its oedematous evolution.
The delicate part of the buttocks that has been weakened by the operation is covered by a very thin fabric insert.
The fabric provides an ease and comfort that will optimise the results of the surgery.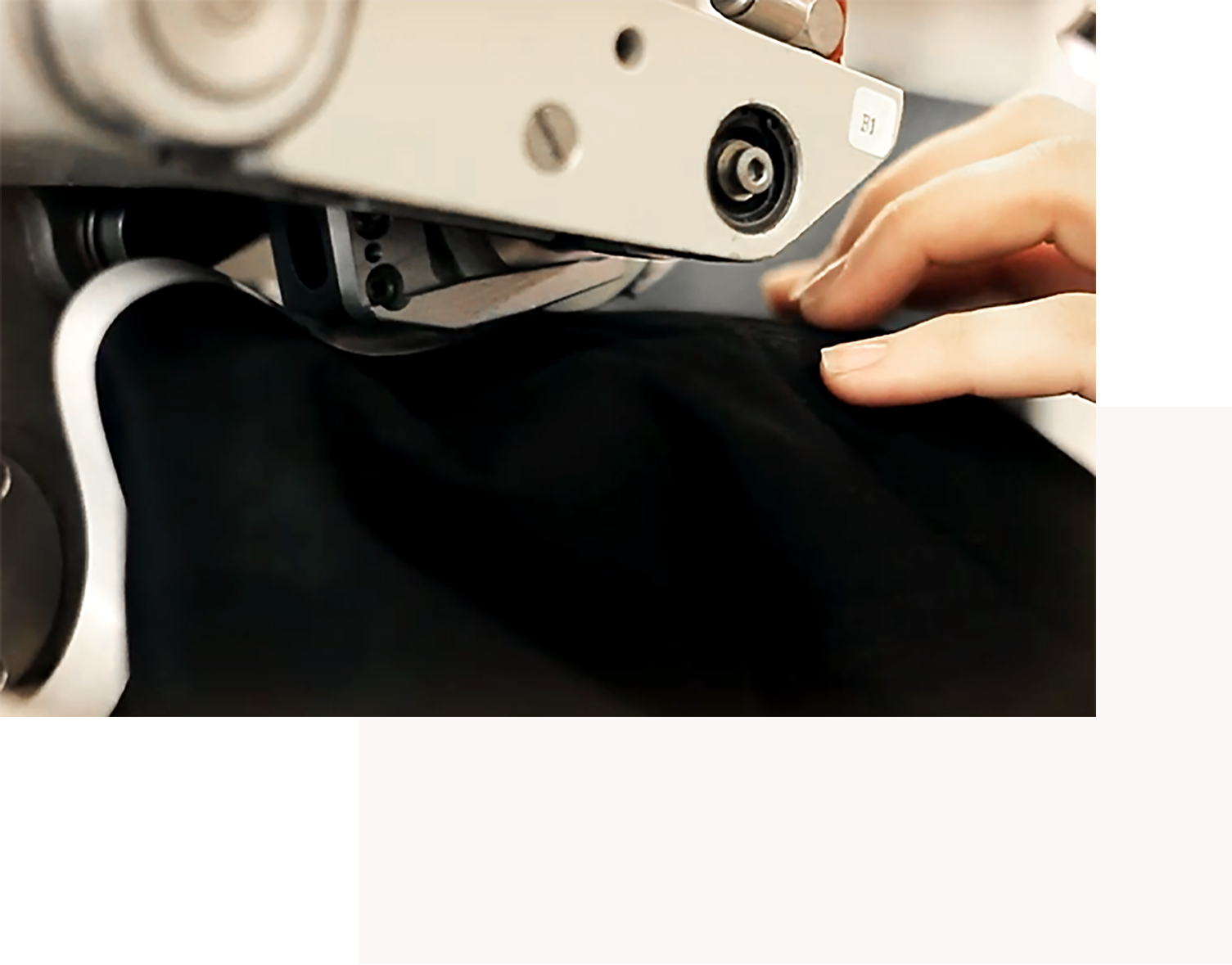 The restorative power of our post-operative lingerie
After a reconstructive or cosmetic surgery, your body is weakened. It needs to be supported in its recovery process by wearing our post-operative lingerie. Our garments reduce pain, improve skin quality and limit swelling and edema in a proven way. 
A soft and effective compression
OEKO-TEX® certified, our SECOND SKIN bi-elastic warp and weft fabric is among the best stretch fabrics in the world. We have specifically designed it for immediate post-operative reconstruction, so that it provides perfect support without a feeling of compression, like a second skin. With its ergonomic elasticity, it reduces pain and edematous volume expansion.

The compression applied to the skin remains stable, even when expanding up to three times the initial body volume. In the same way, our fabric accompanies the changes in body volume during the resorption of edema. 


Incomparable comfort 
Our finishes are heat-bonded, assembled without sewing by the best craftsmen, experts in "bonding" so that they do not leave indelible traces on the skin.
Our patented closures 
Thanks to our incredible patented "easy-clip" fasteners, our lingerie can be easily and ergonomically fastened: an indispensable part of the post-operative period.
High-performance resistance 
The resistance of Embody fabrics is regularly tested by our workshops. Post-operative garments are often put to the test, so they must be robust. Moreover, the application of chlorine or chlorine derivatives will not cause any deterioration of the Embody post-surgery garment fabric.
Drying 
Our post-operative garment is with you day and night. The Embody fabric has a drying time of 20 minutes. We recommend purchasing two products so that you can alternate between them.
UV protection
Embody lingerie protects against the sun's UV rays (UPF 50+). This protection is particularly important during the post-operative recovery period because the skin is weakened and needs to heal in the best possible conditions.

Patented model & technology. Class 1 Medical Device

- Adjustable "easy clip" front closure with foam padding
- Thermal bonded finish
- Smooth appearance (fine grain) avoids marking the skin and promotes healing
- Thin fabric insert covering the buttocks
- Detachable and adjustable straps
- Opening at the crotch

- Light and breathable warp & weft fabric

30% Elastane - 70% Polyamide



Patented model & technology. Class 1 Medical Device

- Adjustable "easy clip" front closure with foam padding
- Thermal bonded finish
- Smooth appearance (fine grain) avoids marking the skin and promotes healing
- Thin fabric insert covering the buttocks
- Detachable and adjustable straps
- Opening at the crotch

- Light and breathable warp & weft fabric

30% Elastane - 70% Polyamide